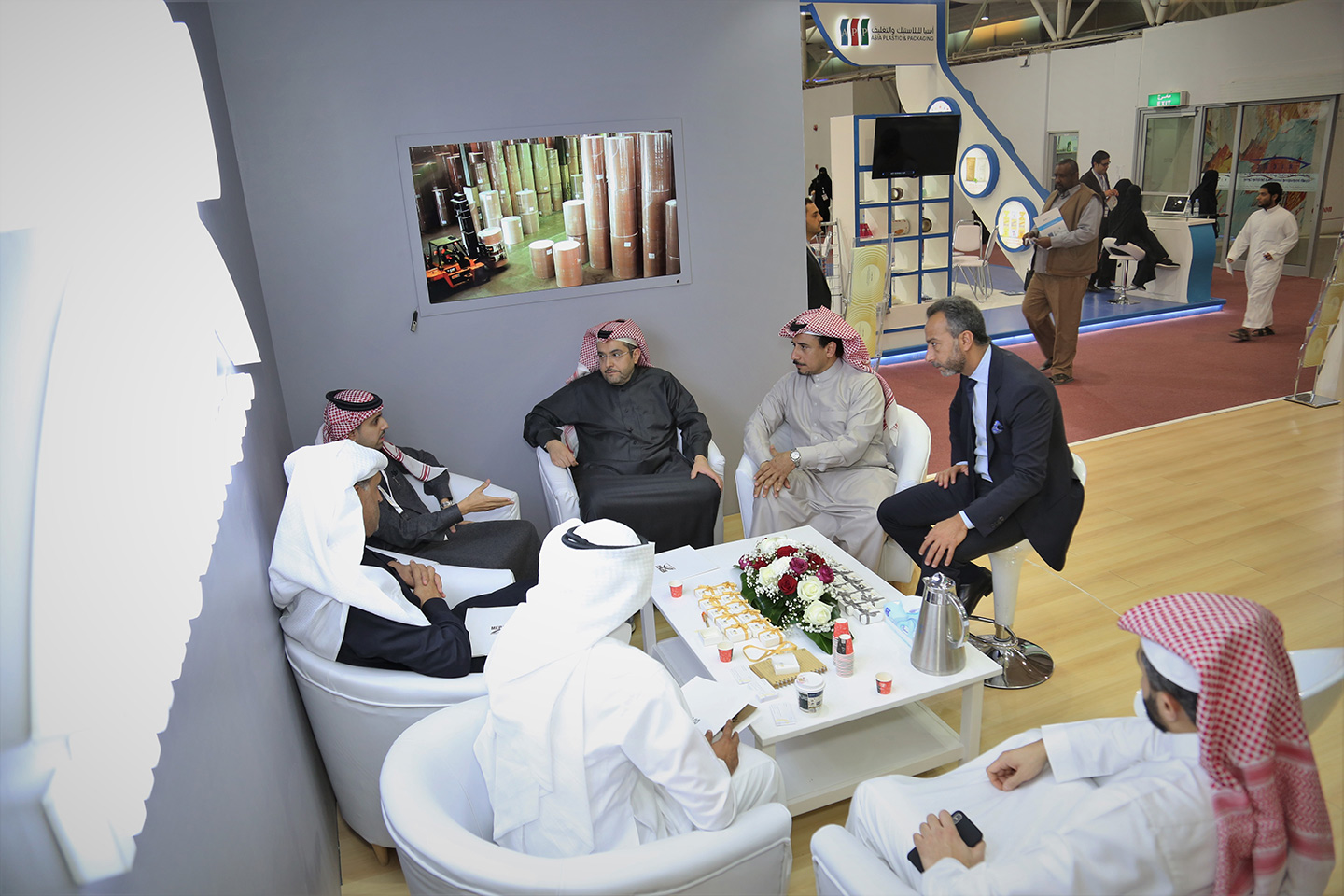 MEPCO showcases its latest product innovations to regional and international audiences at Saudi Arabia's largest industrial gathering 
Wholly-owned subsidiary WASCO exhibits its core operations alongside MEPCO  
Riyadh, Saudi Arabia; 23 January 2018: The Middle East and Africa's leading vertically-integrated paper manufacturer, the Middle East Paper Co. (MEPCO), showcases its latest product innovations serving the packaging industries at the 15th edition of the Saudi Print, Pack, Plastics, and Petrochem Exhibition. MEPCO participate alongside its wholly-owned waste management arm, WASCO, which is responsible for supplying MEPCO roughly 90% of its raw material.
Commenting on MEPCO's participation at the exhibition, Eng. Sami Safran CEO of MEPCO said:
"MEPCO is a KSA-based entity with international aspirations. Participating in exhibitions that have this same international outlook will not only benefit MEPCO but also the local industry and the economy on a whole. MEPCO continues to deliver innovative containerboard and paperboard products to its customers while carrying out customer service excellence. We currently deliver our products throughout the world and are always looking for new market entry opportunities. This exhibition is an excellent platform to develop new relationships and strengthen existing ones."
Mr. Ahmed Fazary, Chief Commercial Officer of MEPCO added:
"We are pleased to join Saudi PPPP to develop new business and create fruitful cooperation with key players in the packaging industries with the aim to extend our local, regional, and international presence. Our efforts are aligned with the Saudi Vision 2030, making a vital contribution towards enhancing the nation's trade while achieving our business objectives."
MEPCO exports its products from Saudi Arabia to the GCC and the wider Middle East & Africa region; furthermore, it has developed a growing presence in South Asia, the Americas, and Europe.
The four-day event is one of the best-attended trade shows in the region with over 16,500 visitors. The packaging industry witnesses an annual growth rate of approximately 4% in KSA with investments in the GCC topping USD $2 billion. MEPCO's current production capacity is roughly half a million tons, which could cover 50% of KSA's containerboard market demand.  WASCO successfully collects over 40% of Saudi Arabia's waste paper through a fleet of collection trucks in various locations and supplying 26 collection centres around the Kingdom and Middle East.