MIDDLE EAST PAPER COMPANY (MEPCO) has been celebrated The 87th Saudi National Day, on Monday September 25th 2017.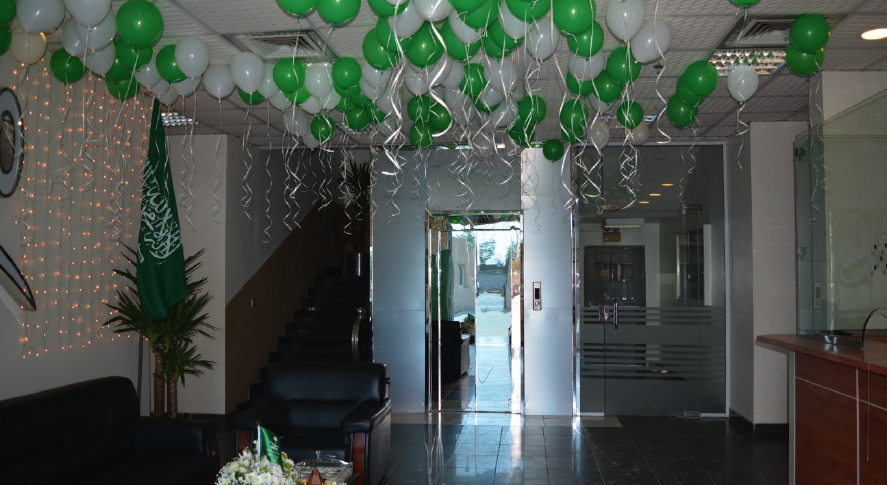 The event was opened by attended all employees excitement engendered by the various activities lined up to mark the annual historic event.
"The National Day is a precious occasion in which the sons of this country remember the historical saga that was made by the Kingdom's founder King Abdul Aziz," CEO MEPCO Eng.Sami Al Safran said that "the noble sons of King Abdul Aziz followed him with a wise vision and a sound approach toward the foundations of a strong civilized state that united under the banner of eternal unification." also lauded the Kingdom's wise leadership for the successful march and rapid development being witnessed by Saudi Arabia at all levels.
He also expressed gratitude and appreciation for the Kingdom's ongoing development and growth under the visionary leadership that paid special attention to industrials sector in the country.
Were seen enthusiastically distributing national gifts and sweets to employee and visitors.